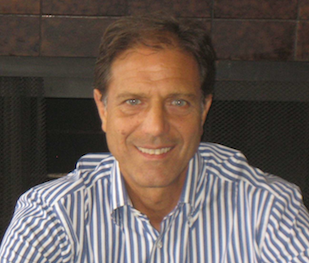 Updated July 2017
My name is Jeffrey Grava, and I am a Marin County entrepreneur, devoted family man, and the founder of MMC.

I started on Dec 30, 2015, and noted on this website that I used the young cannabis plant as a logo. Like it, I was hoping for good growing conditions. The rains have proved prodigious, and we have grown and expanded our offering of medecines.
Now that we have a year of experience, our young sativa plant has grown and maybe has passed from toddler to teenager. This remains a young business in a young industry with all that goes with growing pains. I understand that when Prohibition (the other one) ended, it took 10 years for the spirits, wine and beer industry to be organized as it is today. That would be 2027 or 2028?
The goal of MMC is to work with growers, producers, extractors, and more recently distillers, to bring you reliable, verified, quality products that we know and trust, and make available, as permitted by Marin County law, by delivery only. We serve southern Marin generally within the hour, although advance notice helps!
I believe that cannabis offers a homeopathic solution to many illnesses and conditions. I believe in using natural medicines whenever possible, especially for longer-term or chronic conditions, where treatment with pharmaceuticals can be habit-forming, lose effectiveness, and involve what I call accumulating negative side effects.
We started with a limited menu, that we managed to expand in 2016, and it is still expanding. Note our innovative new products: CBD vape cartridges, distillates, and the Whoopi & Maya offering. We will continue to expand the menu in 2017, always with the same goal: only the purest products, only.
We are seeking new members, come and join us, give us your input, bring us your knowledge and expertise, and let's make use of nature's gift.
About Cannabis
Estimates are that about $7-8 billion of cannabis was sold legally in 2016, out of a total US market of $50+ billion. I like to compare this to the total US wine market at $35 billion, or the total beer market at approximately $60 billion. Increased legality and regulation will hopefully lead to more testing and labeling, safer products, and a lot more science and research.
I think the future of the California cannabis experiment will end up resembling the California wine business: many different niche players, many, many choices, varieties, and prices. Just as with vineyards, I think cannabis cultivation ultimately comes down to terroir (the soil, climate, and environment for growing). Similar to wine (not beer) no one grower has more than a certain amount of terroir, so I think we are destined to more closely resemble the wine business. I note that cannabis, although illegal, is America's highest value crop and brings in every year 10x more than grapes.
At MMC, we are not intending to ever have the largest offer of products, but rather the highest quality one, and yes, our goal is indeed to open a tasting room, we will be applying for a permit in 2018, when the regulations are finally published :-).
Some recommended links:
Let us know what you think and feel free to recommend additional ones:
"I have worked with cancer patients for 25 years, and no healthcare professional in my field needs any convincing about the medicinal benefits of cannabis." —Licensed Registered Nurse, Marin General Hospital